Periodically I like to check to see what Amazon thinks it should recommend to me. I am a frequent shopper, more than I should be for convenience sake. I cannot afford a personal assistant so I make do with an Internet connection and a combination of the USPS, FedEx and UPS.
I will admit I purchased some unusual items in preparation for my cruise. Unusual in that I normally don't have much of a need for waterproof items, but I did a month or so ago. I also bought some items we were recommended to bring on the trip to decorate our cabin door. You know, not my normal dog food, camera equipment and makeup remover purchases.
Let's see how that tweaked Amaxon's recommendations for this March day: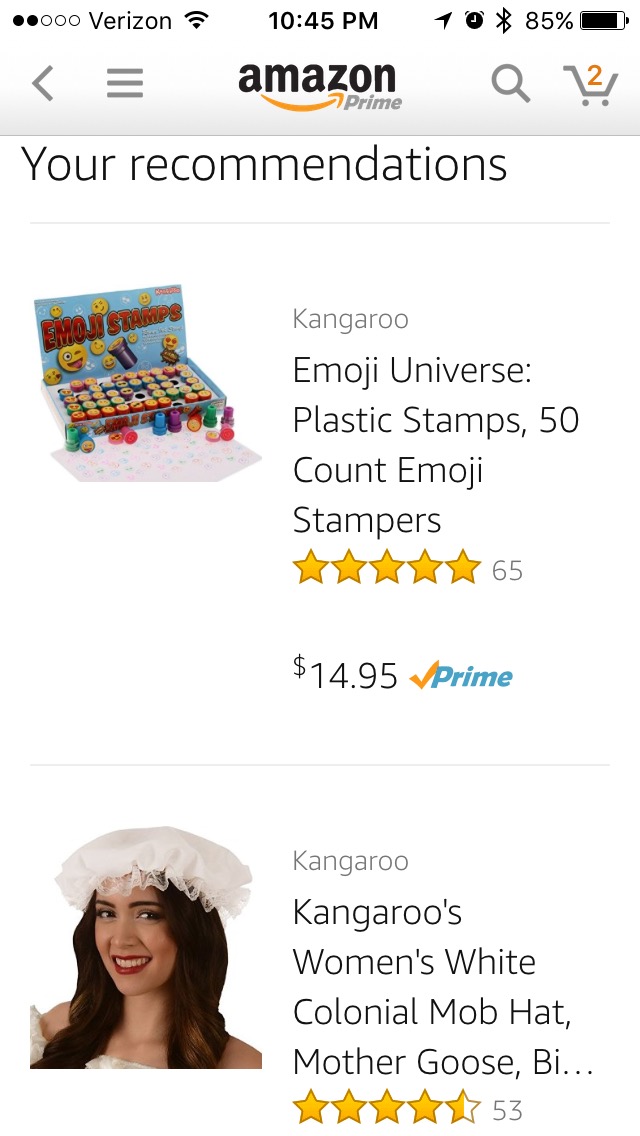 Okay. Emoji stamps and a Mother Goose hat. Date night has never looked more exciting, has it boys?
Now that I think about it, putting poop emojis on things at work would be a nice stress reliever. Hey! Cafeteria at work! More 🍟🍺and 🍪 and less💩!
Let's scroll down a little to see if it gets normal.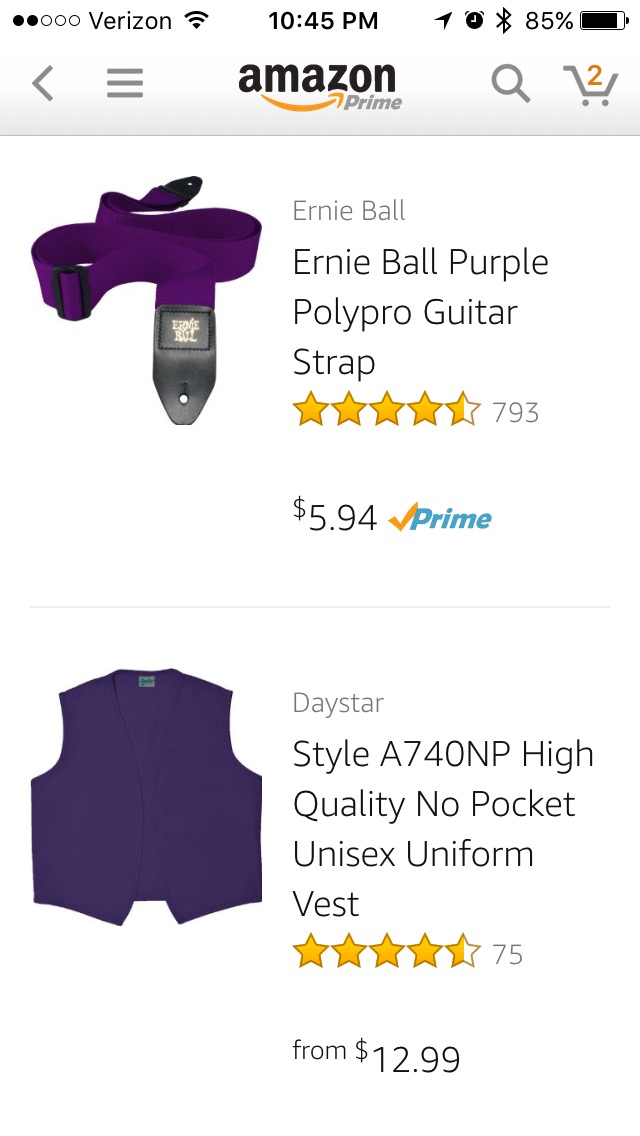 Guitar strap. Interesting assumption, that after buying all those cello accessories I might need a guitar strap for it. Taken under advisement.
But the piece de resistance is the High Quality No Pocket Unisex Uniform Vest. You guys got that recommendation too, right? That has to be exactly what all the cool moms are wearing to the office these days. I am just assuming there are people out there placing ordering for both vitamins AND kicking purple work vests. Because nothing says dedication to your role as a cog in the machine than a spur-of-the-moment decision to purchase a purple uniform vest independent of your job's normal dress code.
I think pairing it with the hat will really show them my promotability! I did a quick search and yes, I can also order my own name tag. I shall have my name and "Power-Mad Demagogue" etched underneath. I can't wait to put the whole outfit together!