I shot with Canon cameras for years, and have owned at least four of their dSLRs until I finally sold some bodies and bought a big girl camera, the 60D.
Then, through magic and wizardry that I can barely understand, I got the opportunity to own a Sony A77 mirrorless (so not really a dSLR) for basically free. It moved me up to the next level camera (comparable to a Canon 7D). It was different. The digital viewfinder still startles me. The controls weren't the same as my trusty 60D.
Change is hard. It took me almost a whole day to fall in love with this camera and the AMAZING photos it takes. The Canon is my backup now, but I never touch it.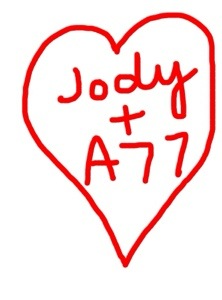 Photographers will understand this love when I say I was willing to walk away from thousands of dollars worth of Canon lenses (including L-glass and my first "white" zoom lens, just like the big boys at Sports illustrated) to shoot exclusively with my A77.
The most starting thing? The video it shoots is CRAZY good. The Canon can't refocus when recording video. The Sony was flawless (although it doesn't handle extreme low light as well as a dedicated video camera, but that could be my inexperience using it to shoot video.)
Why all the yammering? Sony announced an upgraded version. I wonder how much $$ is in the change jar…
Thing is, my A77 is so good that I won't even feel bad about not being able to afford/justify getting the new one. That's saying something.