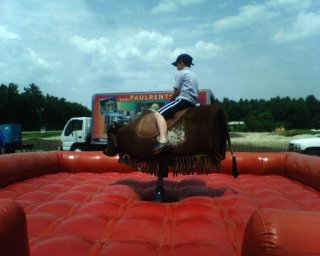 Everyone is showing off the quality of the photos taken with their
iPhones, so I feel I should share a photo I took with my SideKick of Junior on an
inflatable bucking bronco. We did this at the Oak Ridge Farm Stand when
they had their strawberry festival. It's not as good as the ones taken with an iPhone, but it's not awful.