I'm the first to admit that I kill plants without having to give it much effort. I'm a plant killer. And many times, I'll plant things that should come up year after year, and they, well, don't.
Imagine my surprise when I walked around the corner and saw this: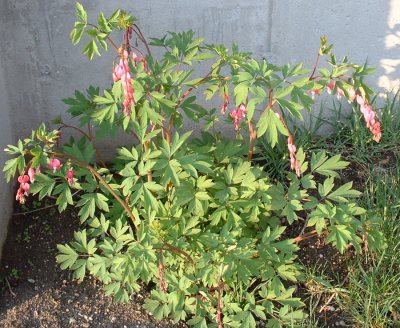 I planted that last year, and it's BACK! And EARLY! I am buying more of those!
p.s. It's really kind of nice out right now. Before it got dark Junior was out scootering around the neighborhood. It's very odd to have the Red Sox game on right now…they are having a rain delay because it's POURING in Boston. Here? Nothing. I mean, we're only about 35 miles away…