if (isset($rem)) { setcookie ("blogKo_name", $comm_name,time()+1209600); setcookie ("blogKo_mail", $comm_e_mail,time()+1209600); setcookie ("blogKo_www", $comm_website,time()+1209600); } if (!isset($button)) { $comm_name = $HTTP_COOKIE_VARS["blogKo_name"]; $comm_e_mail = $HTTP_COOKIE_VARS["blogKo_mail"]; $comm_website = $HTTP_COOKIE_VARS["blogKo_www"]; } ?>
The Big DumpTruck
Throwing Little Thought Pebbles at Your Windshield Since 1996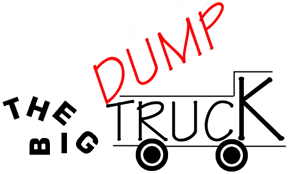 Saturday, March 27, 2004
This Will Be Our New Home
If you are reading this, you've reached the new server for the Big DumpTruck. In a day or two, I'll move over all the old content, fix the archive paths, etc.

In the meantime, know that you are in the right place!

$blog_id='108044302236821448'; $blog_mail='jody@bigdumptruck.com'; include ('/data/sites/85976/bigdumptruck.com/www/blog/blogkomm/module/blogkomm_show_link.php'); ?>
I Am Stumped
Sometimes, I hate PHP.

$blog_id='108043479549479697'; $blog_mail='jody@bigdumptruck.com'; include ('/data/sites/85976/bigdumptruck.com/www/blog/blogkomm/module/blogkomm_show_link.php'); ?>
Monday, March 08, 2004
Jim Behrle's Famous Monkey: Poetic Wiffleball in Crisis:
Day One--Wiffle Inc's Trademark Statement from wiffle.com
$blog_id='107878901176445107'; $blog_mail='jody@bigdumptruck.com'; include ('/data/sites/85976/bigdumptruck.com/www/blog/blogkomm/module/blogkomm_show_link.php'); ?>