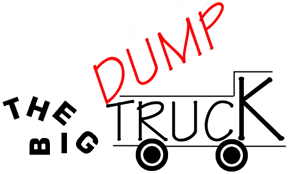 Throwing Little Thought Pebbles at
Your Windshield June 6, 2002
Lipton Brisk Lemonade
It isn't really all that brisk.
No, really.
Why You're Getting an Update
Okay, now that I'm home from my mother's 50th high school reunion committee meeting, I just wanted to relax a minute, and read my e-mail. But I can't get through to my ISP. I know I paid the phone bill, so I called their support number - they are closed for the night.
According to the message on their phone system, they've been having problems with some of the phone lines, so they recommend calling one of the other numbers. But if I can't call them, I don't have access to their web page. And that's where the alternate phone numbers are listed. I really need to remember to get those and write them down somewhere.
So anyway, I'm just writing this because it's time. I was actually surprised to find out that not only is it not may, but that the first week of June is almost over. How did that happen?
Tax Refund
I finally got my Massachusetts tax refund, so I guess I can put away all my 2001 tax stuff. I put it in the bank. I was thinking I'll probably use it to pay off a chunk of my washer and dryer. Or maybe my car insurance. I like when the car insurance if paid off for the year.
Nik Kershaw
Look, lets ignore the way he spells his first name. I forgave him back in the early 80s when I was madly in love with him. It's been a a while, but I used my "commission" from Amazon.com (you do ALWAYS access Amazon by clicking on the icon to the right, don't you? DON'T YOU?
Anyway, I was poking around, looking for some music because I thought that might be a good treat and if someone else was technically paying for it, I could live dangerously and buy a CD that I may or may not like. So somehow I ended up finding out that Nik "Wouldn't it be Good" Kershaw had a new CD out. The reviews sounded REALLY good, and the little 25 second sample had a lot of potential. So I ordered "To Be Frank." I LOVE IT. I ADORE IT. I'm SO glad I took a chance! It's making me think I should take a chance on something else. Hey, maybe I'll set aside $20 of the Tax Refund money to get something else. I know there's a song I've liked on the local radio stations. I had no idea who did the song because nobody ever tells me who the artist is. So I poked around on radio station websites and MP3.COM and found it. John Mayer's "No Such Thing". I've read online that he sounds like Dave Matthews but I'm not really a Dave Matthews fan. Maybe on his other songs. On the one I like, he's a cross between Duncan Sheik and Michael Franks. Now I may be the only person who would ever come up with that combo, but it works for me. I just have to figure out if I'm going to like the rest of the CD. I don't want to buy it if that's the only "good" song (to me) and the rest is, say, acid rap or something.
The Curse of the Jod-bino
It's happened again. I found something I like and it's been discontinued (at least from the store where I buy it). I discovered these really cool lipsticks. Actually, they are all scented/flavored so they are kind of like a chapstick that way, but they have sheer color. I ADORE these lipsticks, and I'm not even a lipstick person. The brand is "Jane" and my favorite is a berry flavor, although the color of the banana one is nice.
So they are subtle, and I love them. Mookie and I were at CVS last night to pick up some essentials that shall rename nameless, and I saw that everything from the Jane line (which usually is on an endcap) is now gone. With nothing replacing it, so it's pretty obvious that it's been removed. I asked the girl and she said they aren't carrying it anymore...she thinks it's been discontinued from the whole CVS chain. I'm going to check at the larger one to see if they still have it, but even if they don't, I still see this as part of my curse. Now the only question I have is if I should pick up one or two of the "flavors" I like. Does lipstick go bad?
What You're Missing If you Don't Read my Blog
If you don't check out my Blog every day, you don't see things like this:
I finally found time to update the Big DumpTruck. Whew. I have had this fear for ages that writing this Blog every day would mess up my updating. Well, not that I updated all that often <i>anyway</i> but you know what I mean. There's no burning need, because of the immediacy of this blog. And with Blogger Pro, I'm supposed to be able to send an email to the system and it will automatically update the page. How awesome is that? I have a cellphone that handles SMS messaging, so I could even send an update from, say, Jiffy Lube.
Speaking of which, I was waiting at the lights across the street from the one in town, and I saw one of the Lubers (is that what they want to be called?) use an umbrella to escort a guy over to the garage in the rain. I wonder how that guy felt, having another guy hold an umbrella for him. Of course, it was held a manly 30 feet over his head, and the luber didn't get very close to him. But still...
The List
Things on the Counter that Don't Belong there
A copy of Candy Land that we actually borrowed from my mom

three weeks worth of TV Guides
a giant picture of a strawberry that Junior made out of crepe paper.
an old bib. I'm not sure how it ended up on the counter because he hasn't used one for a couple of years now. I think I was trying to protect a shirt from the Sauce Monster.
a p

ackage of birthday cake decorations (but I don't have any cakes to bake until maybe September.)

Many many many pieces of junk mail. Many.